Privacy Policy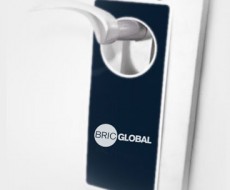 BRIC Global has developed a management policy based on trust to our clients and for this we rely on confidentiality and permanent commitment.
Our business model is based on complicity with our customers and this makes it possible to detect their needs by establishing a link reliability, efficiency and transparency.
BRIC Global recognizes and accepts its responsibility to protect the privacy and confidentiality of all information provided by its customers on a personal level .
We use the information provided by our client only and exclusively to meet and solve their needs , and in connection therewith always maintaining a high level of confidentiality , as we are aware of the relevance of the information provided.
We believe that the responsible use of personal information collected is critical to our business objectives and reputation and we maintain a strict Privacy Policy all information and documentation obtained during the services provided by our consulting services .
Our team of professionals and partners are also instructed in such confidentiality and privacy policies and corresponding to the same criteria seriousness and commitment that from BRIC Global guarantee to those who rely on our services .